"The time has come, the one that many have been waiting for and looking forward to", you wanted it, we got it…….
EcoScenic Nature Aquarium & Aquascaping Gallery brings to all Nature Lovers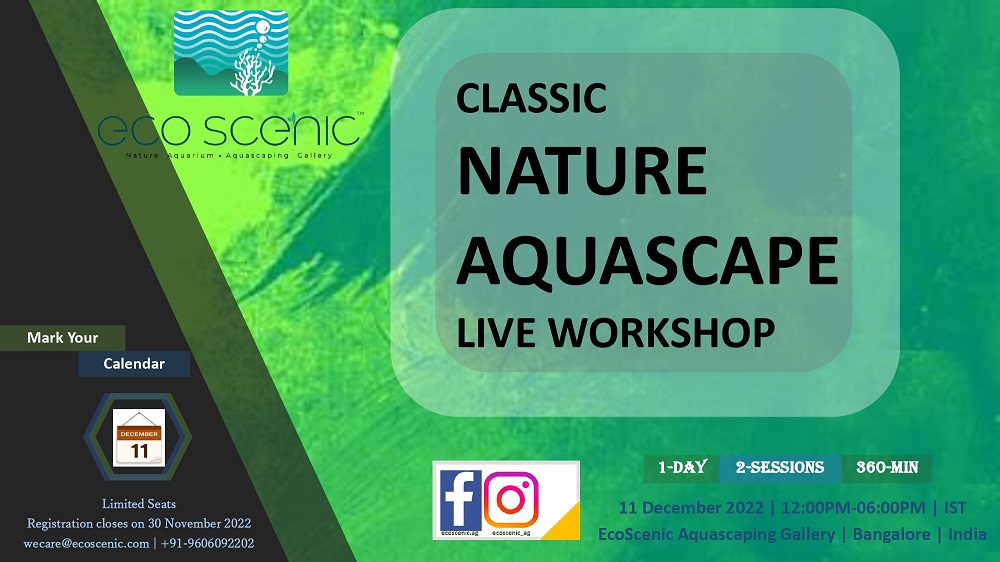 "A Live Nature Aquarium Workshop" in the heart of the city and in the midst of greenery. For the ones that know, this is a workshop you don't want to miss. If you want to get the 'know how' & what it takes to build your own little Ecosystem under water, come spend a day with us.
The adventure begins……